Larry Rivers (New York 1923 - 2002)
Larry Rivers, whose real surname was Grossburg, was born in New York in 1923. He was a painter and sculpture on the Pop Art circuit, who also showed great versatility in other artistic fields, in particular as a very talented saxophonist.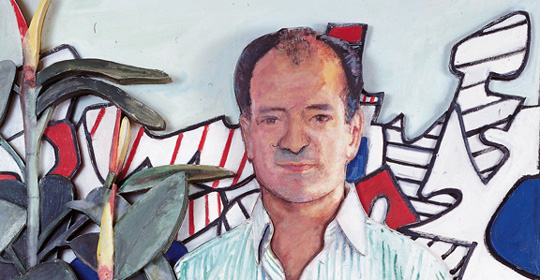 He trained artistically with Hans Hofmann, a german expressionist painter who lived in New York, choosing political themes and re-interpretations of historical masterpieces for his work.
He was among the first artists in the United States to take up the painting of portraits which give an iconoclastic image of their subjects, the most famous of which is a portrait of Washington crossing the Delaware, painted in 1953 and now conserved in MOMA in New York.
"I prefer to black Olimpia", painted in 1970, is the work which contains his most open criticism of the failure of certain values, crystallized into the culture, to change. Rivers' art particularly involved technical research into the aesthetics of collages, engraving, polychrome sculpture and, in his last years multimedia installations.
He died in New York in 2002.