Mafai-Kounellis - The Freedom Of The Artist
Immagine: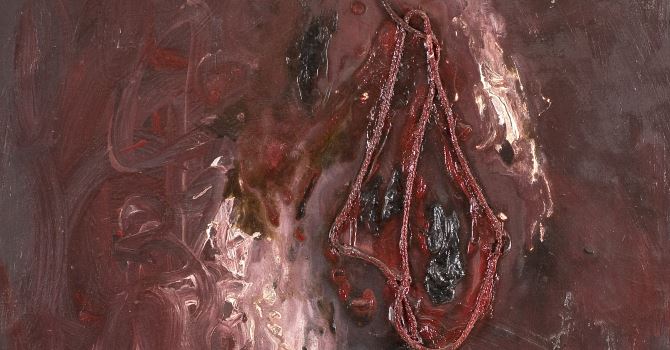 21/02 - 22/06/2014
Museo Carlo Bilotti Aranciera di Villa Borghese
The project, arising from the intellectual vivacity of Bruno Corà, in collaboration with the Mafai family, presents to the public a less-well known period in the career of Mario Mafai – an undisputed master of the Scuola Romana – that of his maturity. The works, dating from 1958 to 1965, are presented through an installation/tribute by the great contemporary artist Jannis Kounellis. The latter, who was born in 1936 and left Greece in the second half of the 50s when he was barely twenty, came to Rome to study at the Accademia di Belle Arti.
The idea of bringing together Mario Mafai and Jannis Kounellis at the Museo Carlo Bilotti in the Orangery of Villa Borghese is at once innovative and sentimental.
The result is a harmonious blending of intellectual and creative forces, a tribute to a great master of Italian painting, Mario Mafai, who had the courage to explore other paths besides the already known and consolidated ones that made him celebrated. The essence lies in the following words: "Besides the fact that art cannot repeat itself and goes in search of new realities, […] would it have been honest to continue with that tonal complacency, with the taste for dead walls or dead flowers? I still have some years to be alive and to look for a new conception of time and space and truth."
Catalogo:
Gli Ori Editori Contemporanei
Information
Place
Museo Carlo Bilotti Aranciera di Villa Borghese
Opening hours
21 February - 31 May June, 2014
Tuesday to Friday: 10:00 - 16:00 (last admission: 15:30);
Saturday and Sunday: 10:00 - 19:00 (last admission: 18:30)
1 June - 22 June, 2014
Tuesday to Friday: 13:00 - 19:00 (last admission: 18:30);
Saturday and Sunday: 10:00 - 19:00 (last admission: 18:30)
Closed: Monday, May 1
Thursday June 19, 2014, possible disruption because of a general strike called by some unions . We apologize for any inconvenience this may cause.
Entrance ticket
Adults: € 8,00;
  Concessions: € 7,00;
  Roman Citizens only (by showing a valid ID):
  - Adults: € 7,00;
- Concessions: € 6,00;
10% discount on food and beverage at the Casina del Lago coffee bar by showing the Museum ticket purchased on the same day.
Free of charge and Concessions: conditions
Information
Infoline: + 39 060608 (daily, from 9.00 to 21.00)
Type
Exhibition|Contemporary art
Other information
Promoted by:
Roma Capitale, Assessorato alla Cultura, Creatività e Promozione Artistica - Sovrintendenza Capitolina ai Beni Culturali
Organization
Zètema Progetto Cultura
Sponsored by
Centro Studi Mafai Raphaël
With the contribution of:
Acea; Banche Tesoriere di Roma Capitale (BNL Gruppo BNP Paribas, UniCredit, Banca Monte dei Paschi di Siena); Vodafone.
With technical contributions from
Eventi correlati
Currently there are no ongoing activities.
There are no planned activities.