Mistero e malinconia di una strada, fanciulla con cerchio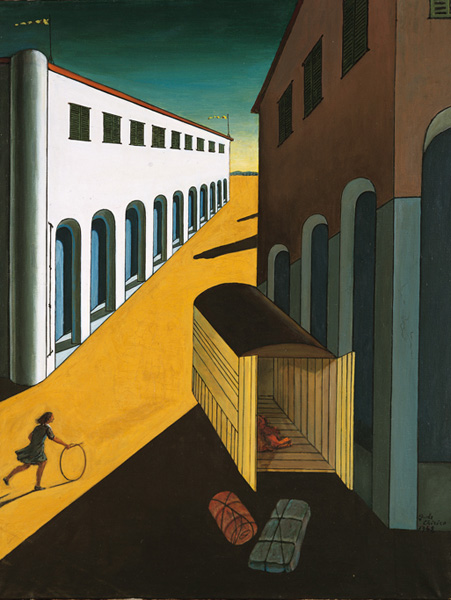 Year:
Signed and dated 1948 but made in the 60s
Origin:
Isabella Far de Chirico; Peter Wilenski, Australia; Sotheby's (2000), New York
A late replica, made by de Chirico, probably in late Sixties and retrodated to 1948, of one of his most celebrated paintings of 1914. It is an example of the most noted and discussed methods of the dechirican poetics: the execution of replicas of earlier paintings, disturbing every conceptual distinction between original and copy. Compared with the 1914 example in this painting the arches of the buildings to the left are smaller, the shadow of the monument emerging from palace to the left lacks its arm and the carriage has no wheels. The theme of absence seems to pervade the work in every detail, in the figure of the girl, in the lengthening shadows of the figures behind the palace, in the disturbing railway carriage.
The hall
You may also be interested in